TIËSTO launches his 'AKG by TIËSTO' headphone range
Tiësto announces today the launch of his very is own headphone range in conjunction with leading audio design manufacturer AKG. Worn by the legendary DJ and producer during his performances and in the studio, these headphones provide users with a sound fitting for the global electronic dance music phenomenon.
Tiësto's headphone range will consist of three unique models – each designed specifically for the electronic dance music lover:
K267 TIËSTO (high performance) – offers an over-ear, closed-back design, with an oversized low resonance driver, providing a higher SPL, while still maintaining a matched low frequency bass response. Its user-adjustable bass boost keeps sound neutral or maximizes deeper sub-bass frequencies when prompted. K267's Dual Plug-In feature allows the user to attach the cable to either side for maximum comfort. In addition, each set boasts 3D-Axis folding mechanisms for optimum fitting and flat storage.
K167 TIËSTO (professional) – is an over-ear, closed-back design for high comfort and maximum noise rejection. Suitable for multiple applications, from the stage to the studio, DJs and music enthusiasts will enjoy the stunning design and impressive sound quality, even in loud environments.
K67 TIËSTO (reference) – features an on-ear design ideal for the perfect sound on the go. They are designed for a wide range of applications from live sound to studio work. The compact design delivers convincing and powerful sound wherever necessary, even outdoors.
"I've been really closely involved with every element of the headphones, from the sound quality to the look and feel," Tiësto says. "I've been using the headphones when playing around the world over the last 6 months. During that time I've worked closely with the AKG technical team to make sure they deliver the perfect sound. The AKG-by-TIËSTO range provides the quality I can really rely on, whether in a club or a stadium, or in the studio. I am proud to work alongside AKG to set a new standard for professional headphones."
"AKG has been synonymous with premium sound quality for musicians, sound engineers and music aficionados all around the globe," stated Thomas Stubics, Product Marketing Manager, AKG. "Thanks to TIËSTO himself and his inspiring team, the new AKG-by-TIËSTO Series combines AKG's heritage with slick design, modern sound tuning, new features and impressive durability, better than ever before."
Both the K67 TIËSTO and K167 TIËSTO models are currently available in stories around the globe. The top of the line K267 TIËSTO headphones will be available in late October 2012.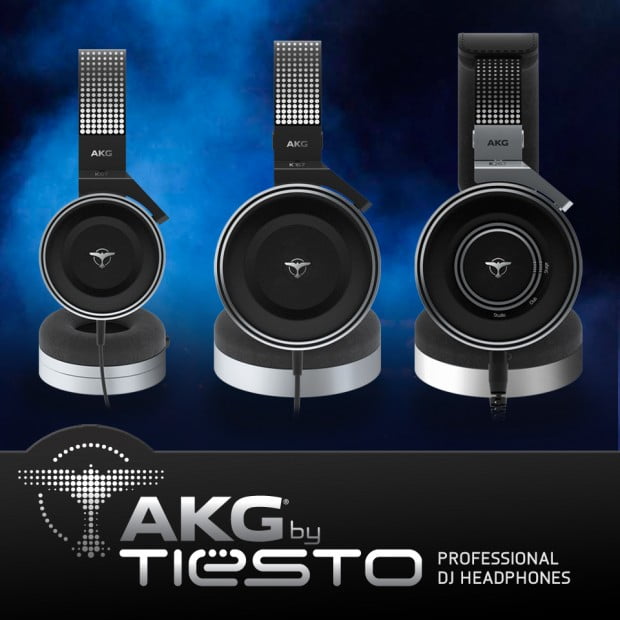 For more information about the AKG by TIËSTO headphone range including stockists, please go to www.AKG.com/Tiesto
For more information on AKG please visit http://www.akg.com and http://www.youtube.com/AKGacoustics.