HIIO – ELEMENTS Radio Show (Episode #006)
ELEMENTS is a one hour monthly radio show hosted by HIIO, which features the latest and hottest tracks, bootlegs, and remixes in Electronic Dance Music (EDM). HIIO launched ELEMENTS in September 2012, and continue to release the podcast monthly from South America, with fresh new tracks ready to share with their listeners.
ELEMENTS Radio Show has caught lots of attention, with episode #1 reaching 29,377 plays and over 4,000 downloads. Now on the sixth episode, HIIO looks forward to the monthly recording of the show, to see the strong response from their audience. They want to provide the ELEMENTS Radio Show listeners with what they believe are the best tracks out there in this moment.
Please find below the HIIO ELEMENTS Radio Show Episode #006, along with the track list and art work.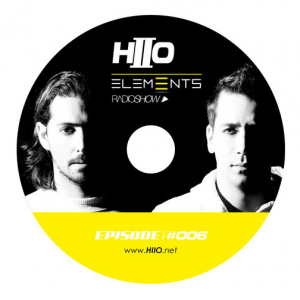 TRACK LIST:
1. HIIO Feat. Lauren Rose – Bring Me (Original Mix)
2. Rehab & Shermanology – Living 4 The City (Plastik Funk Remix)
3. Those Usual Suspects & Nordean – Burn Forever (Michael Brun Remix)
4. Dannic – Clobber (Original Club Mix)
5. Muzzaik & Dave Martin – Let´s Go (Original Club Mix)
6. Tydi & Maison Dragen Feat. Toni Nielson – Walk On Water (Original Mix)
7. HIIO Feat. Terri B! – Something About You (D.ON.S. Remix)
8. Jordy Dazz – Claymore (Original Mix)
9. Dario Nunez, Neil, Bobkomyns – Ehh Ohh (Original Mix)
10. Gregor Salto, Chuckie – Toys Are Nuts 2013 (Original Mix)
11. Audiobot – Manila (Original Mix)
12. HIIO & John Dish – Cubic Cinema (MarkM Hangover Edit)
13. Alex Kenji, Manuel De La Mare & Jamie Lee Wilson – Get What You Give (Original Mix)
14. Avicii & Nicky Romero – I Could Be the One (Original Mix)