Exclusive interview with Estiva @ ASOT 600 Den Bosch
Steven Baan, better known as the man behind the project Estiva was born in 1987 in a small town called Reeuwijk located in the Netherlands. At a very young age Steven fell in love with melodic trance music. His producing skills were improving and early 2006 the wish to get his own music out in the world became reality.
We were very pleased to speak with Steven at ASOT 600 Den Bosch. We had a really nice chat with him, and asked him about his set at the Expedition stage, productions, future plans and many more!
Enjoy! 😉
INTERVIEW:
Steven, you just performed at the Expedition stage here at ASOT600 Den Bosch. How did it go?
That was really cool! I arrived there a bit late, my plan was to be early to see Juventa playing his set. On my way to the stage I saw the other stages, and I was getting a little bit exited.  A few moments later I was waiting backstage, getting more excited. After Juventa finished his set I plugged in my memory cards and saw a lot of people in front of the stage. 
How did you prepare tonight's set?
I did some mashups for tonight.  I only had one hour, and there are so many great tracks to play.  So decided to mix some of my favorite's together.  Beside that I played some new track. If people are going to listen my set back they will discover a lot of exclusives.
Did you also play some of your own new tracks?
Yes, I played 3 or 4 of my new tracks for the first time tonight! These tracks will be released within the next few months.  My next release, which I didn't play here tonight, is a track I did together with Johan Vilborg. A Swedish producer of melodic progressive house.  And the other tracks will be released later on Enhanced Recordings.
How did you prepare yourself for tonight's set? Are there any rituals you go through?
Normally I'm not nervous for before a gig, but for such a big event as tonight I'm a little bit nervous. You can see this event as the Olympic Games for trance DJ's, haha.
What did A State of Trance as radio show mean for your career as DJ/Producer?
A lot! I try to tune in every week, but that's not always possible. The first hour attracts me more than the second one. I prefer the slower and more emotional side of trance. 140 BPM trance has always been a too fast for me.
So, Estiva is afraid of 138?!
Haha, no.  I really enjoy some of the faster trance tracks. I love a wide range different genre's, and I try to make my sets as dynamic as possible. I don't want to stick to just one genre. Most of the tracks I use in my sets are between 128 and 134 BPM. But if there's a great track with 138 BPM that I like, I will find a way to play it as well.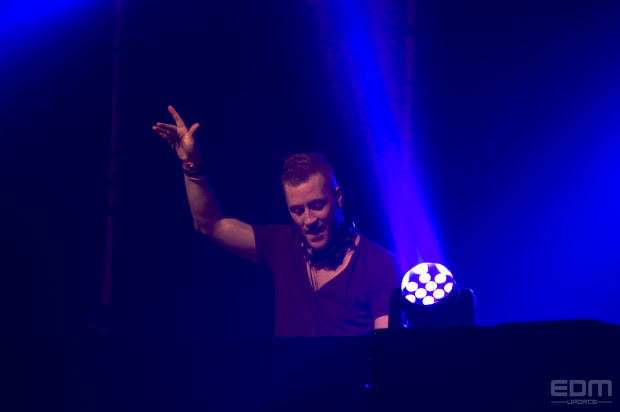 Who/what inspired you to become a DJ/Producer?
I started producing when I was just a kid, using Magix Music Maker. Useless, with a lot of prerecorded melody's and loops. But soon I started to use little parts of these melody's to create my own. Till my brother introduced me to Fruity Loops, now FL Studio. With that program I could write my own melody's.
On a certain moment I received requests from promoters and clubs to play at their party's.  But, I never did that before! Around that time I already had a few contacts in the music business. A few of them were DJ/Producers. So, I contacted them, and they showed me how to mix.
What was your first gig and how did it go?
I know exactly where that was! It was at Lumonosity Before the Energy, I've never been so nervous! It was in Utrecht at the Nacht burgermeester, an underground club with 3 areas.  I had to play between 00:00 and 01:00, and there were around 300 till 400 people in the room during my set. Everything went very well, and  I only received positive reactions!
When you're producing new music, what inspires you?
I love to use a lot of emotions in my music. I also love to play my own tracks in the clubs. So, they have to contain a strong club beat to keep it danceable. My first track was 100% emotion. It's great to listen to, but you can't dance on it. During the years I taught myself to combine emotions with a powerful club beat.
And during the production of a vocal track?
There are a few different ways to work with vocals. Sometimes you send some chords to the vocalist, and they start working on the lyrics. But sometimes you receive some vocals, for example by remixes. Then it's possible to work with the chords of the original or create something new.  And change a sad vocal to a euphoric vocal. That's one of the greatest things about producing music!
How long does it take to produce a new track?
I like to work on 100.000 ideas at once. I have a lot of  unfinished project! Sometimes  it becomes a full track. If I start working on a new track and I'm in the right mood it takes me about 3 day's to finish it.
What do you see as the highlights of your musical career?
It's hard to answer that. It's so amazing to have a career in music, and I hope I can life from it for the rest of my life. I don't have to get rich from it!  I'm 25 years old, so I have a long way to go!
Events like ASOT 600 are a landmark in my career. I also performed at ASOT 500 and it's really something that stay's in my mind. But it doesn't matter how big the events are, as long as we can enjoy the music together and the clubbers had a good time.  Other highlights are tracks that end up high in the charts.
What's next for Estiva?
Next week I'm touring in Australia! I'm really looking forward to that, I've never been there before. 2 weeks later I'm in America, and after that I will head over to India.
I hope to make a big step forward with my album this summer. I'll do my best to finish it this year, but I don't want to rush it. If I do something, I want to do it right. But I have enough inspiration, and unfinished projects to fill 16 albums!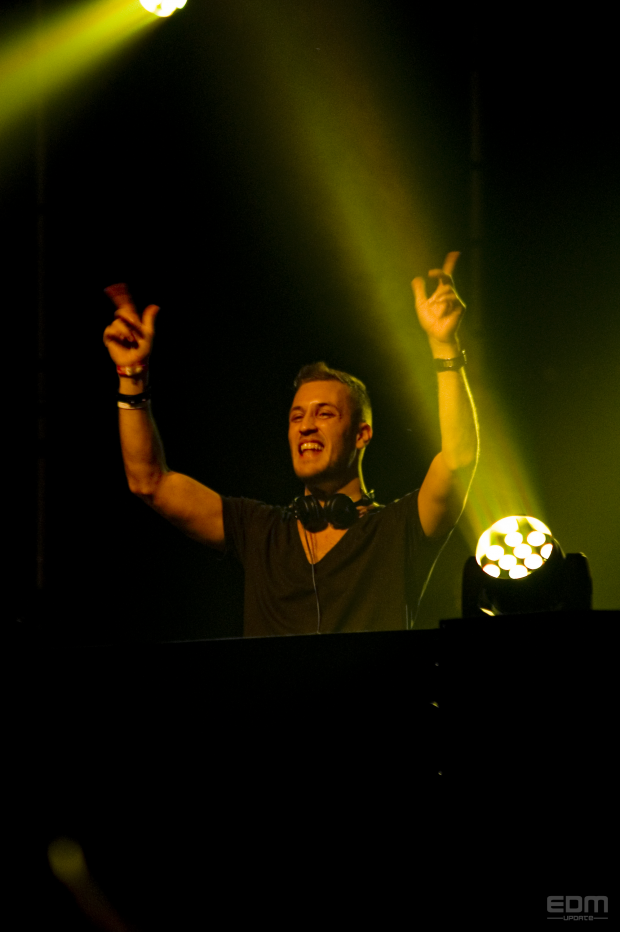 Connect with Estiva:
https://www.facebook.com/EstivaOfficial
https://twitter.com/estivamusic
http://www.estiva-music.com