Steve Angello Launches New Label – "X"
Determined to keep things fresh and exciting, at the end of this month Angello will be launching new label X, providing another outlet for some of the myriad styles of music that inspire him. The label will start off with a new two track EP from revered dance music veteran Trent Cantrelle entitled 'Nice & Close'.
Who better to kick things off than New Orleans-born, LA-based DJ/producer Trent Cantrelle who, in a career that stretches back to the early 90s, has proven his credentials time and time again. With a slew of international club hits, tastemaker support and high profile remixes, he remains very much on the top of his game. He now steps up to X with the 'Nice & Close' EP.
X, it's a new era and it's the ten years of SIZE. X has been something I've had in my head for a very long time. Creativity it gives freedom, fuel and new life – Steve Angello
Built around a hypnotic, rolling groove, the titular track journeys deep into the night with its collage of vocal samples and warped fx breaking down into rave-inflected chords and soaring vocals before emerging again with a renewed energy. On second track 'Understand' percussive layers shift around the central syncopated rhythm over a pulsing bassline to create further dance floor alchemy.
The underground communion appeared to begin during a fantastic from Trent Cantrelle. It proved that DJs can still get those "hands-in-the-air" moments without capitulating and playing only the hits. – DJ Times, Beyond Wonderland
Coming off the back of their most exciting year yet, in which they played some of their biggest shows to date across the world and released a steady stream of Beatport topping club hits that has continued seamlessly through the start of 2013, Steve Angello and the SIZE stable continue to make an indelible mark on the world of dance music. However, while others may take this opportunity to sit back, Angello remains as restlessly motivated and unpredictable as ever.
The label will be firmly asserting its position with a new release schedule in place stretching throughout 2013 and beyond. X will focus on the deeper and techier side of the SIZE family's multi-faceted sound, reaching new audiences and providing further fuel to dance floors worldwide.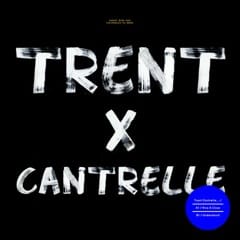 Trent Cantrelle – "Nice & Close EP"
1. Nice & Close
2. Understand
Release Date: May 6 2013
X – X001
Fore more info on Trent Cantrelle:
http://www.trentcantrelle.com/
https://twitter.com/trentcantrelle
For more info on Size Records:
http://www.sizerecords.com/
https://www.facebook.com/sizerecords
http://twitter.com/sizerecords