RUSKO ready to f**k up North America this fall!
Dubstep's resident badass, killer producer and supreme showman RUSKO is back and ready to drop the hammer on North America. Launching on October 26 and running through Thanksgiving, RUSKO's tour will preview his newest original music…more about that in a few weeks but let's just say it's a hybrid of classic rave and dubstep.
You've read the tweets, watched the videos but you don't know RUSKO. Experience it live this fall.
BIG RUSKO news coming soon…keep it here!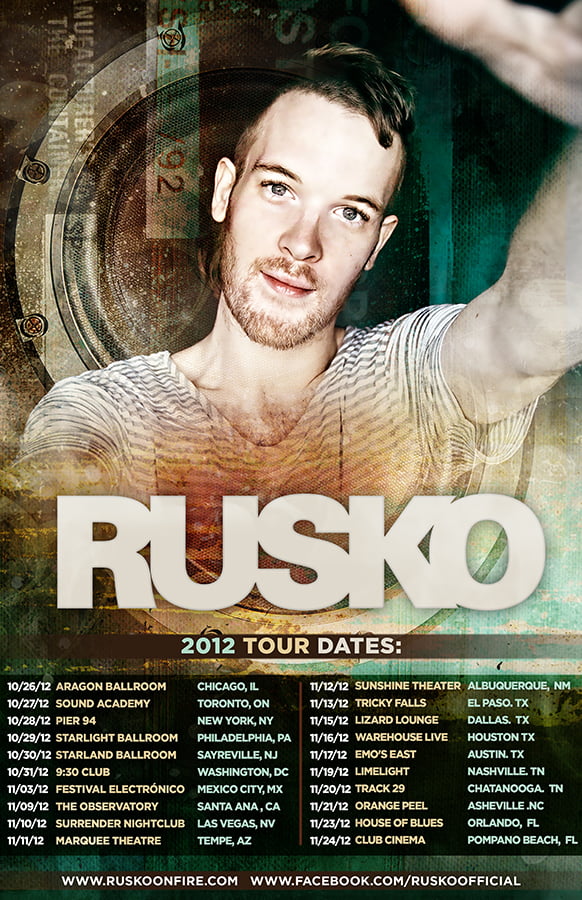 10/26 – Chicago, IL – Aragon
10/27 – Toronto, ON – Sound Academy
10/28 – New York, NY – Pier 94
10/29 – Philadelphia, PA – Starlite Ballroom
10/30 – Sayreville, NJ – Starland Ballroom
10/31 – Washington, DC – 9:30 Club
11/9 – Santa Ana, CA – Observatory
11/10 – Las Vegas, NV – Surrender
11/11 – Tempe, AZ – Marquee
11/12 – Albuquerque, NM – Sunshine Theater
11/13 – El Paso, TX – Tricky Falls
11/15 – Dallas, TX – Lizard Lounge
11/16 – Houston, TX – Warehouse Live
11/17 – Austin, TX – Emo's East
11/19 – Nashville, TN – Limelight
11/20 – Chattanooga, TN – Track 29
11/21 – Asheville, NC – Orange Peel
11/23 – Orlando, FL – House Of Blues
11/24 – Pompano Beach, FL – Club Cinema