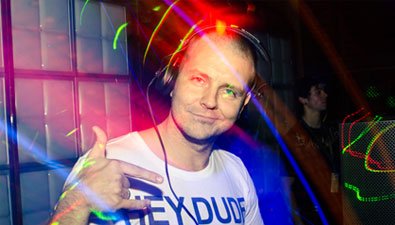 Intro
André Tegeler (a.k.a. Moguai) the German DJ and EDM Producer, best know for his tracks Lyve, Nyce and Oyster, starts this year of with his second artist album on Deadmau5's Mau5strap Record label.
Mpire was released on 30 January 2012, featuring collaborations with Jonny Trash and Kosheen DJs. The album is mostly filled with brand-new typical Moguai tracks.
Tracklist
01. Moguai – Smyles
02. Moguai – Mpire
03. Moguai – Dynamo
04. Moguai – Lyme
05. Moguai – Heimaterde
06. Moguai – N.E.O.
07. Moguai – Started
08. Moguai – Deaf by Stereo
09. Moguai – Hush Hush
10. Moguai & Tommy Trash – In N' Out
11. Moguai feat. Polina – Invisible
12. Moguai – Styrum
13. Moguai & Kosheen – Out of Nowhere
Alternation (3,5/5)
The album kicks off with a few dance floor destroyers, but after 7-8 tracks the rhythm stays even for a couple of tracks before the progression starts again with some collaborations and vocal tracks.
Collaborations(4/5)
DJ slash producer slash musician Tommy Trash is one of the biggest names in Australian dance music since bursting on the scene only three years since Tommy has dominated the charts and dance floors, both with over 40 original and remixes quickly established himself as one of our most talented and prolific homegrown artists
Kosheen DJs are an electronic duo from the UK. Evolving from the Bristol underground music scene they had a massive impact with their productions with Kosheen. When they're not playing live or DJ-ing around the globe you'll find them in the studio pushing their music further and further. " Work hard and you shall reap the rewards"!!
Moguai found some really unique artists to collaborate with, but the sound of the 2 collaborations are not so different from the rest of the tracks on the album.
Originality(4,5/5)
Moguai is famous for its unique sound and beats, on this new album he continues this habit. A 4,5 of 5 is completely deservedly.
Danceability(3/5)
We can hear the song like Mpire, Lyme and Smyles have potential to be played in clubs, events and party's. The other tracks are great to listen to but not always suitably for live sets and radio-broadcasting
Value for money(4/5)
For a $10 (€9) purchase you can buy Mpire on iTunes and Beatport. When you look at it from a economy point of view it is a bargain, you get 14 tracks $0,70 each track. Absolutely worth it!