Out Now: MUST DIE! – 'Water Temple' EP
Water Temple was the first EP I wrote, during a very turbulent time. I wrote it to vent a lot of my ideas and frustrations, and it ended up changing the way I saw and felt music. – MUST DIE!
Following a slew of chart-topping dubstep releases, the blossoming producer from Atlanta, MUST DIE! delivers his first-ever written EP, 'Water Temple', out today.'Water Temple' is anthemic, nostalgic, and is already beloved by industry insiders.
The title track pulls at our heartstrings as solidly as it drops. The unapologetically, distinct introduction breaks into a rare showcase of melody and throwback sound that will later carry the whole song, punctuated only by the slap of waves and impressive "underwater" dubstep growls.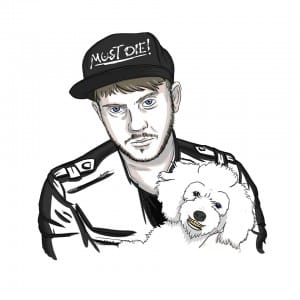 This record changed my view of happiness, Introduced me to the love of my life, set the standard for my music, and is the first time I ever felt like I had a signature sound. Hopefully this EP will impact YOU as much as it did ME. – MUST DIE!
Download this release:

[button color="blue" link="https://itunes.apple.com/us/album/water-temple-single/id576550190″]iTunes[/button][button color="green" link="http://www.beatport.com/release/water-temple-ep/996571″]Beatport[/button]
About MUST DIE!
Coming into being in 2011, Lee Bates is an electronic music producer from Atlanta, GA with a focus on capturing the essence of childhood, manic depression, bad anime, and sleep deprivation. Utilizing bass music as a medium to express these wonders/horrors, he has captured the attention of several veteran DJ's and producers in the dance music scene.
With an astounding amount of music in his vault, and releases on Ultra, Dim Mak, Subhuman, Play Me, Mad Decent and Atlantic records, MUST DIE! is a human factory of quirky dance-floor smashers and anthemic, arena sized melodies and leads. Not to mention music that is reminiscent of being lost in an 8-bit jungle with a high-grade fever while eating sour candy.
At the end of the day, MUST DIE! is a well rounded, oddly engaging, slightly charming, horrible awkward mess of a human with an affinity for creation.