Nicole Moudaber – Sonic Language EP (Release: November 26)
Continuing her rapid assent into the upper echelons of techno, Nicole Moudaber is releasing the 'Sonic Language' EP this November 26 on the veteran techno label Drumcode, dedicated to releasing the best techno tracks available.
The 'Sonic Language' EP starts with "The Road to Transformation" – a groovy, well-structured track that will keep people rooted to the dance floor. The track exudes energy that will win any club over as it tirelessly engrains into the minds of clubbers with hypnotizing drums and a haunting vocal. This is a track that perfectly fits the Drumcode sound and ethos. On the flip side, "Sonic Language" offers something a little different. Its fluid sound and effortless groove give this track a unique and interesting take on techno. The chord stabs give it a distinctive impression that helps to add funk to a bass loaded groove.
The EP follows a recent string of successful releases for Nicole, including 'The Journey Begins' EP, produced alongside Victor Calderone, and her remix of the classic dance track "Musik Xpress," which both met with wide acclaim. All this production has accompanied an extensive North American touring schedule that continues again in December and January, including a triumphant return to the legendary afterhours Montreal club Stereo for a grand NYE with a dedicated dancefloor (another marathon following up on her acclaimed performance this past September), and her debut at The BPM Festival in Playa del Carmen, Mexico.
The 'Sonic Language' EP will be available November 26 on Drumcode.
Nicole Moudaber 'Sonic Language' EP (DC103)
File Under: Techno
01. "Sonic Language"
02. "The Road To Transformation"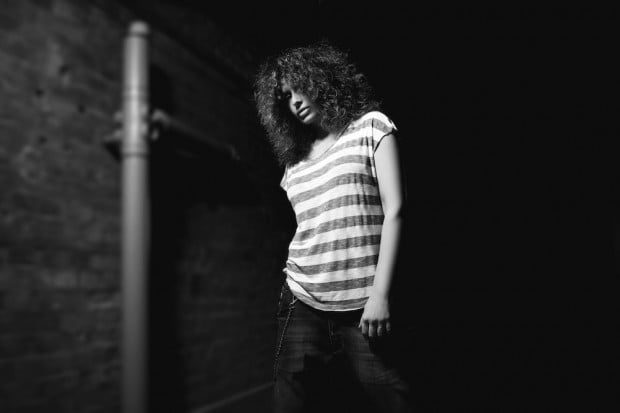 Nicole Moudaber North American Tour Dates:
December 27 Long Island City, NY USA @ Aura
December 28 Philadelphia, PA USA @ Rumor
December 29 Orlando, FL USA @ Senso
December 31 Montreal, Canada @ Stereo
January 1 Toronto, Canada @ Comfort Zone
January 4 Playa del Carmen, Mexico @ The BPM Festival
January 10 San Francisco, CA USA @ Vessel
January 11 Vancouver, Canada @ Shine
January 12 Los Angeles, CA USA @ Inception at Exchange
January 19 Fort Lauderdale, FL @ Gryphon
January 26 New York, NY @ Pacha